Erik Emanuelli Profile
Story Submitted
Any work on a live site is best performed behind the curtain of a maintenance mode screen.
That's because a half-built live website or a site undergoing maintenance hardly screams professionalism, does it? Unfortunately, we all need to make changes to our websites from time to time.
Here's how to do it.
Bessemer Venture Partners is leading a $22 million round for Yotco, a startup trying to make user generated content more reliable for gaining new customers.
People tend to fall in the camp of loving online forums or thinking they are a waste of time. According to experts like Daniel Scocco of Daily Blog Tips, adding a forum to your website is a great idea if you have enough traffic to keep it active.
"There is no magic number here, but you should wait for 5,000 or more daily unique visitors before launching a forum. Just consider that we had around 10,000 RSS readers on DailyWritingTips when we launched the DWT Forum, and out of those only 400 or so registered for the Forum."
Forums help build community, which can keep visitors coming back to your website again and again.
According to research by Mintel, 69% of consumers research online before making a decision to purchase. For 18 to 34 year-olds, that statistic jumps to 81%.
Today more than ever, the decision to make a purchase is a process.
That process is sometimes called the buyer's journey, and you can help guide your audience along that journey by using a sales funnel.
Here's why you need one, and how to design your own.
Moving your WordPress blog to a new host can be a daunting task, but anyone can do it.
Just follow these easy directions and use the free plugin Duplicator!
It's easier to set up Google Analytics in a WordPress site than a hand-coded website. Because you can use a plugin, there's no need to mess with your website's code, and once it's configured properly, you can pretty much just forget it's even there.
This guide will teach you everything you need to know to get started with this powerful free tool, how to set up Google Analytics in WordPress, and test it to make sure it is working properly.
Need mobile friendly web design? We'll show you how to make your WordPress site mobile friendly with WPtouch + an alternative.
No matter what your reasons for blogging, getting someone to read a post is just the first step. It's only by developing your relationship with your readers that you'll achieve your goals.
And email newsletters are a crucial tool for developing those relationships.
Social media is useful, but there's still something uniquely intimate about email: it's more of a personal, one-on-one conversation. Plus, you're not limited by a particular platform's arbitrary rules.
You understand the "why" behind email newsletters – but what about the "how"?
Which email newsletter service will help you achieve your blogging goals? Here are the highlights of the most popular ones so you can decide for yourself.
I make money online and in this post, I want to share with you my three top ways I make money blogging. Blogging is just a way to create a marketplace. Once you've built a community of active readers, it will be quite easy to monetize and see results.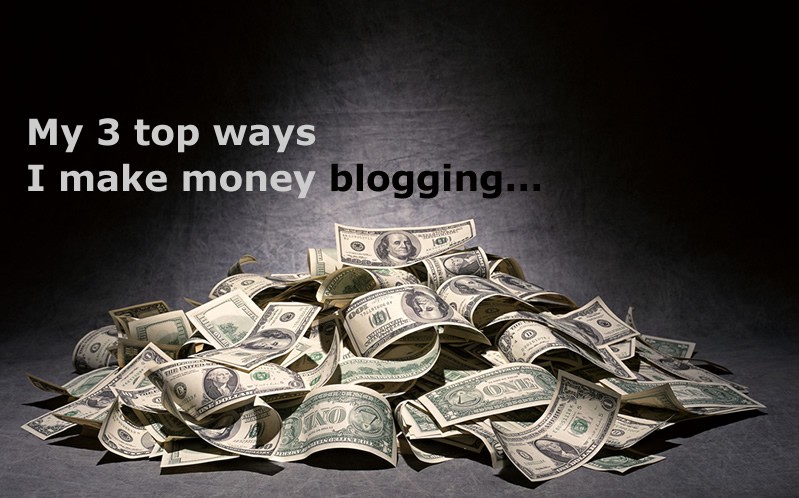 Facebook is an excellent tool for publishers and bloggers, but it's also a hotbed of rumor, hearsay and controversy over what you allegedly can or cannot do. There are solutions if you keep the mindset of engaging your community rather than only looking at it as a tool for monetization or traffic generation.
For those answers, you go to the source. In April, Adam Mosseri, VP of Product Management for News Feed for Facebook, presented a video on how Facebook News Feed works and provided tips for publishers. I'll share with you his advice, along with my own experience.