Myself Praveen verma, am the newly appointed moderator at Amplifyblog Blogging community. Am an active blogger and mostly blogs on DewyHealth. Recently, we did a roundup at DewyHealth where several bloggers participated. It's a fun place to hangout with.
I like building communities and do interviews and roundup posts. Am looking forward to do such blogging activities here on AmplifyBlog as well.
Here's more about me: I am 23 year old I live in Chutia, Ranchi. My hobby is Photography, Painting and Riding bikes and also loves to live in greenish environment. I read in Sanjay Gandhi Memorial College in b.a part 2 Geography honors. I have completed my 12th from Lala lajpat rai higher secondary school which is in pundag, Ranchi. My favoutite subject is geography and general knowledge. I have also done 2 year multimedia programme from xplora design skool in Ranchi and Certificate course in vfx from Argus academy. In this I have learned how to make 2d animation and how to work with visual effects. My aim is to become professional vfx artist and graphic designer. I like creative world from my childhood that's why I choose to make my career in visual effects entertainment.
My father name is Ranjit kumar verma retired from government service, they worked in mines department and my mother is a housewife. I have one brother and one sister. My brother name is varun kumar he is an accountant in Budhia agency Tata motors and sister rakhi kumari reading M.a in St. Xavier College, Ranchi.
Presently am part of the Guest Crew team as graphic designer and content writer. That pretty much means that I create logos, banners and write articles for websites. For creating logos and banner I use Photoshop and Corel draw software's along with Canva to do the final touchups.
Connect with me on Twitter, facebook, Linkedin and Google+
Would be looking forward to seeing your submission on AmplifyBlog.
Thanks,
– Praveen
There are some very specific emails to send when a subscriber signs up, leaves the list, and so on.
These messages work to convert subscribers into customers (they are called trigger emails).
The real magic behind PPC is sorting out the best ads to place and the right price to pay for each of those clicks.
That's why we have gathered bits of advice from experts and professionals who know a thing or two about Pay-Per-Click marketing.
Getting traffic to your blog is really the life and blood of your business, isn't it?
Of course it is.
To do that requires you to develop wise content marketing and social media methods that will help you increase your blog traffic.
To make money from affiliate marketing you need a product that is in demand, pays good commission and is backed by a company that takes care of customers.
To be successful online, the top of your daily 'to do' list has to be about building an email list. So why is this so important for your online business?
Your website has the potential to be seen all over the world but if you want turn website visitors into buyers there are certain steps you need to take.
Are you thinking "Why would someone buy an e-book from me?". Let's take a look at how you can create an ebook that will sell.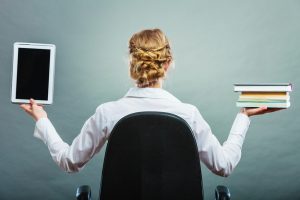 Check out our list of the best free SEO tools that can boost your organic rankings on Google & Bing and can lead to immediate gains in your marketing today:
Blogger outreach is an essential aspect of content marketing that will bring your brand exposure and quality back links for search engine optimization (SEO).