There's no need to make mistakes that have already been made. Instead learn from these experts as they reveal their best tips.
I make money online and in this post, I want to share with you my three top ways I make money blogging. Blogging is just a way to create a marketplace. Once you've built a community of active readers, it will be quite easy to monetize and see results.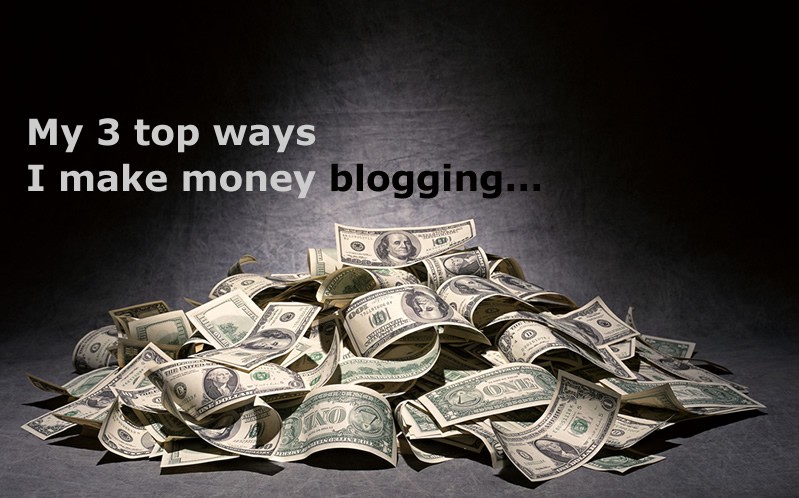 Facebook is an excellent tool for publishers and bloggers, but it's also a hotbed of rumor, hearsay and controversy over what you allegedly can or cannot do. There are solutions if you keep the mindset of engaging your community rather than only looking at it as a tool for monetization or traffic generation.
For those answers, you go to the source. In April, Adam Mosseri, VP of Product Management for News Feed for Facebook, presented a video on how Facebook News Feed works and provided tips for publishers. I'll share with you his advice, along with my own experience.
Findings showed that SMBs using cloud technology grew 26% faster and delivered 21% higher gross profits.
Looking for a new way to monetize a WordPress blog?
Then why not accept PayPal donations with WordPress, so that your audience can show their appreciation for your efforts.
It's super-easy to setup, plus everyone has PayPal.
Writing a blog post isn't easy, but writing a blog post that converts is even more difficult.
You have audience data to dig through, experts to find and quote, data from case studies and reports to find and include to support your topic. It's really not the quick, few steps process you follow to write a personal opinion post.
In this post, you will find 8 methods to structure your post and speed up your writing that I personally use when I work on my blog posts. Whether you use all of them or just some, according to your personal writing process, you will write more quickly and efficiently, without stress.
Microsoft acquired LinkedIn this month, when it could have been an excellent fit for another social network. For Facebook, it would have provided them with legitimacy and greater credibility with small-to-midsize businesses [SMBs]. With LinkedIn, Zuckerberg et al could have solved a missing piece of their social media puzzle – namely to add a business component to their platform.
When dealing in foreign markets and international business, in particular, sometimes our options are so limited that we must accept high risk that our trust will be betrayed. With this in mind, managers must calculate the difference between low trust and high trust and how trust can be improved.
44 innovative tips on adding some pizazz to your social media activities. Some of them you may know. Some of them you may not. But, either way, isn't it time to give your social media a gentle kick and grow your business?
What is cross-promotion? Cross-promotion is simply taking one goal and adapting it slightly for different social media networks. So, if you want to tell readers about an amazing article you just posted on your blog, you will target your posts to the readers who would be most interested in that article and then you'll adapt your wording slightly to make the best use of your promotional time.
We all only have so many hours in the day. Cross-promotion helps you make the absolute best use of the social media marketing time you have at your disposal.