Welcome Guest Bloggers.
On AmplifyBlog, if there is anything that we absolutely love – it is quality content.
You are Free to Submit as many guest posts, as frequently as you want – and it will get posted and become live without even a review. (When submitting an article, click on the "Continue" button without adding any URL in the link field)
Please do note that we will check every article for quality and uniqueness and they will get deleted if the quality standards don't comply. Repeat posting of low quality content will lead to your account termination from AmplifyBlog.
However, if you can contribute quality posts – you are in luck. Not only we accept and promote quality content, we also pay for them!
Every Week, on a Monday – we publish a high quality guest post. We pay $50 for it.
If you want to participate for this opportunity, please send me an email. In the email, mention your details, give me the links to some of the previously published guest post of yours. In short: Make your Pitch!
If you are selected, will give you a deadline and reserve a Monday for your guest post.
Requirements:
Anything related to online marketing, blogging, social media, Entrepreneur, small business, SEO etc. will work. We love list based posts, especially if the posts are over 2000+ words and have more than 20+ items on the list.
Here's some example articles. This is the kind of quality we will be expecting from you.
CopyBlogger
ProBlogger
BoostBlogTraffic
Growth Hacking
Writers Block
Linking GuideLines: As long as you are linking to quality, relevant and authority resource based posts, it is all right. Make sure to avoid keywords when linking out and don't link to homepages, sales pages, landing pages etc.
You have to promote your post on the social media and reply to the comments – but that goes without saying anyway!
In the meantime, do participate on AmplifyBlog – share, comment, network with marketers and bloggers, submit quality posts and vote for the submissions you like.
Thanks,
The AmplifyBlog Team
Welcome to the 11th edition of our transparency report!
This monthly series is all about the business side of what's been going on at CodeinWP. Each month, they share the interesting details, as well as their comments on the current happenings. They also try to relate it back to more general advice, which you can hopefully use and adapt to your own business.
Worth read to get advice on how to run a profitable business!
Temok Review – premium web hosting, domain name, logo design, web design, SEO and Inernet Marketing Services

Communicating clearly and creating processes to ensure everyone is aware of your expectations is the best way to reduce stress in the workplace. Here's how.
The presence of IoT gadgets, services and technologies have drastically impacted the way in which we lead our lives – from the office, to lunch breaks, and of course, to our home lives. Today, we don't need to be physically present to carry out daily home tasks and chores. . Whether you need to activate a home alarm system or provide your international guest with access to your private garage due to a long and seemingly endless boardroom meeting, you can be in full control of your devices from afar.
In other words, these and similar types of advancements have positioned efficiency as a top-level priority for all of us in possession of home devices.
So what lies ahead?
Star Wars: The Force Awakens is a massive global hit. As the movie started rolling out in theaters around the world, we saw a noticeable decline in activity on our network. This was the result of a huge number of fans sinking into their movie theater seats to enjoy the latest from the galaxy far, far away.
Imperva Incapsula's annual Bot Traffic Report, now in its fourth year, is a statistical study of the typically imperceptible bot traffic landscape.
In the past, good and bad bots have always been responsible for most of the activity on their network.
This year, however, they saw a changing of the guard, with humans stepping in to become the Internet's new majority.
Interesting to read the breakdown of online traffic, you may be surprised of how many visits to your site come from bots.
The increasing popularity of mobile devices globally has created a huge demand for apps.
There's still plenty of room for innovative ideas, and fantastic apps that generate a healthy profit for those who developed them are released every single day.
Whether you decide to go down the free, the freemium, or the paid route, this guide will teach you everything you need to know to make your app a success.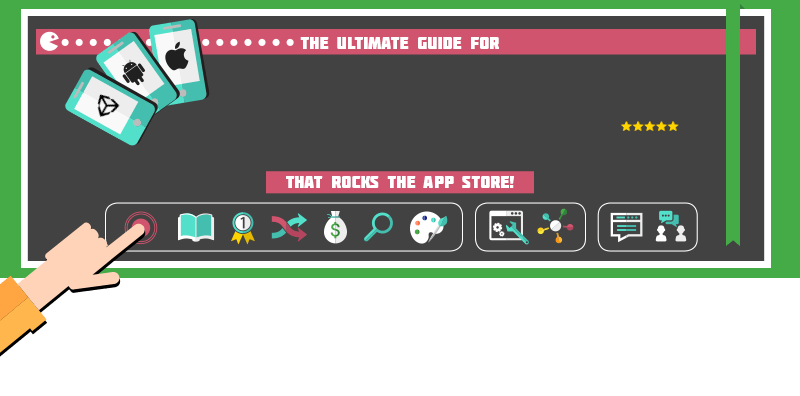 Have you considered using faster, more reliable direct connection for your applications, servers or network infrastructure?
This free webinar of Incapsula (in partnership with Equinix) opens up a whole new range of architectural possibilities.
You are a shopper, you love to buy great products. UK is one of the hottest places to shop from.
All you need is an internet connection and a credit card and you can start your shopping!
So, what is the problem?
You are not from the United Kingdom! You can buy stuff but how will you get those items shipped in your own local country?
The solution is to use a service like – MyUKMailbox