Story Category: Internet Marketing
You've been running your blog for a while and you've had the chance to talk to your readers, and especially your most supportive fans.
Reasons why you created a blog might be a thousand and more, but what is certain is that these readers are not like regular readers, and not even like regular subscribers – they're more like your team, or your family.
That's when creating an elite or premium newsletter is a good idea.
We may be in the final months of 2016, but it's not time to give up on revamping and refreshing your skills when it comes to web design.
Looking back over the year gives you plenty to learn from, and having some skills in hand makes it easy to move into 2017 a much stronger player.
If you already have a freelance portfolio website, make sure that you include the things featured in this post to get more clients.
These marketing experts can be relied upon for dishing out great advice to business leaders. It's always great to learn from others and apply their wisdom to our own brand or company.
Typically only 2% of website visitors leave their contact details and you'll be left wondering, like the showroom owner: do I have what they're looking for and will they come back? Nowadays your whole website should be geared up for generating leads and "brochure" websites are a thing of the past. You should have different landing pages and educational blog content that through different social media and email marketing channels will serve your lead generation purposes too.
It's one thing to round up interested parties. It's a different thing to make those leads stick around and take action. Keep being creative as you collect your leads and then exercise that same creativity on how you make them sit up and take notice. And hopefully take action as well.
If you are reading this article, certainly you are struggling with low conversion rates on your website. Do you know what is the major reason behind low conversion rates?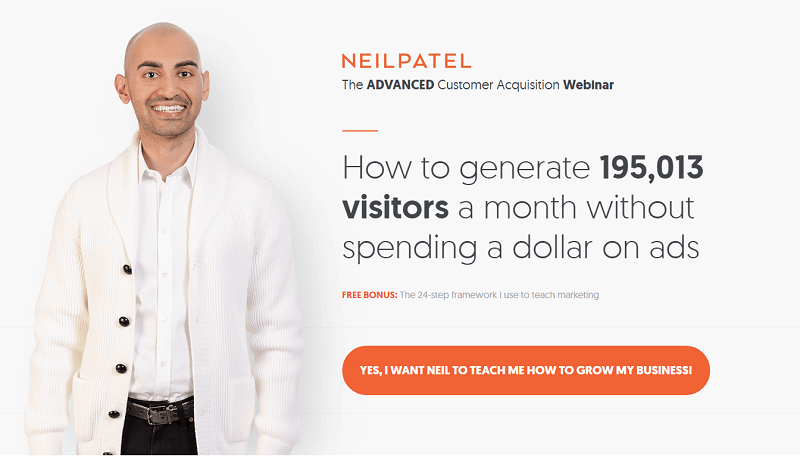 In this free 6-lesson email course, top eCommerce experts share their experience growing eCommerce brands and offer actionable tips to help you make the best business decisions.
Are You Choosing the Right Tools to Make the Most Out of Your Marketing Strategy? Find the best tools to help you be a s efficient as possible.
With an average click-through rate of just 0.06%, display advertising – the banners plastered all over the Internet – may not seem like a particularly effective choice for marketers. In fact, people are so dead set against this type of advertising that more than 198 million of us actively use ad blockers to keep them turned off. Despite this, brands across the globe continue to invest in this form of advertising. Do they know something we don't? Is there a formula or set of techniques that justify the ongoing belief in the original online option?