Story Category: Internet Marketing
It's one thing to round up interested parties. It's a different thing to make those leads stick around and take action. Keep being creative as you collect your leads and then exercise that same creativity on how you make them sit up and take notice. And hopefully take action as well.
If you are reading this article, certainly you are struggling with low conversion rates on your website. Do you know what is the major reason behind low conversion rates?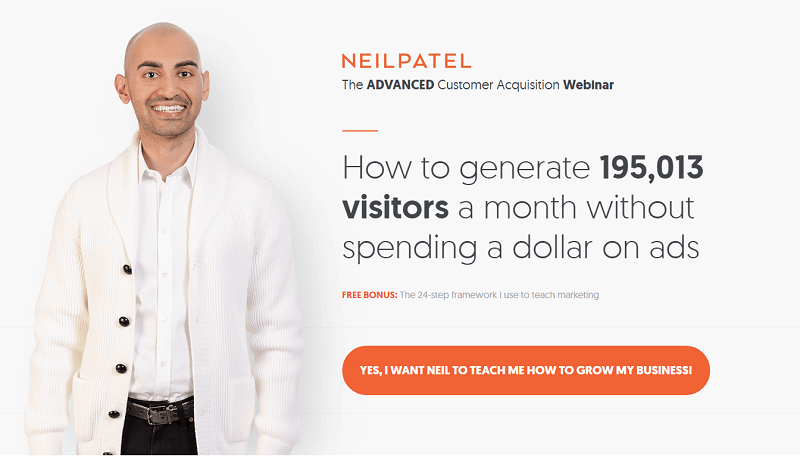 In this free 6-lesson email course, top eCommerce experts share their experience growing eCommerce brands and offer actionable tips to help you make the best business decisions.
Are You Choosing the Right Tools to Make the Most Out of Your Marketing Strategy? Find the best tools to help you be a s efficient as possible.
With an average click-through rate of just 0.06%, display advertising – the banners plastered all over the Internet – may not seem like a particularly effective choice for marketers. In fact, people are so dead set against this type of advertising that more than 198 million of us actively use ad blockers to keep them turned off. Despite this, brands across the globe continue to invest in this form of advertising. Do they know something we don't? Is there a formula or set of techniques that justify the ongoing belief in the original online option?
Making your first ever sale is a special feeling.
It marks the beginning of your own shopping empire and the chance to build a business.
We've seen it happen. We've watched bedroom entrepreneurs turn their dreams into million dollar e-commerce companies. All you need is a great product and an online shop.
If you're reading this page, perhaps you've already got a brilliant idea, but you're not sure how to build your store.
Sound familiar?
Trust us, it's easier than you think, and we'll show you all the secrets. For simplicity, the guide is broken down into three sections. Grab a cup of coffee and let's get stuck in.
Building trust with your readers can be difficult. In most cases, you are marketing to people who don't really know you and have no reason to trust you.
It's important to gain the trust of your readers if you want them to believe what you have to say. It is a vital part of succeeding as a blogger. There are a number of things you need to do in order to build a blog that is trustworthy and a loyal following of readers who will not only return to your site time and time again, but will also become loyal customers who buy your products or services.
Do You Know these 4 Amazing Tools that Will Maximize Your Online Marketing Efforts? It can be difficult for small business owners to find affordable marketing tools to help their business grow.
Some of the key things to look for when choosing a new marketing tools are price, scalability, interface and automation.
In this post, we're going to examine 10 online marketing tools that can help accelerate the growth of your new business. Each one is meant to provide you with the power you need to quickly and efficiently take your business to the next level.
Let's examine each tool, including advice on how it can benefit your business.
New strategies have now evolved and are used by most of marketers and business owners to attract customers.
New email marketing strategies have also come with lot of challenges for the marketers.
It's important you keep up to date with the latest email marketing hacks to protect the value of your mailing list.