Story Category: Email Marketing
An autoresponder welcome series that aligns with your business goals, will always attract new clients to your business. Here's what you need to know.
Today's successful B2B sales teams focus on building strong, trusting relationships with buyers before they even think about pitching. It's only after your prospects truly believe that their success is your priority that they'll consider closing a deal with you. When consumers regularly receive useful content and insights from you, they naturally begin to trust you and advance towards sales-readiness. Then it's time for writing a good sales email, but how do you do that?
A few weeks ago, one of my clients contacted me after losing her first newsletter subscriber. She thought she had done something wrong and wanted some tips to get that subscriber back. "The content may have rubbed them the wrong way. Who knows?"
A special workaround that addresses the ability to send autoresponders from Gmail, that are not canned responses and uses an external email marketing tool.
MailChimp Vs MailerLite – Free email Marketing Platform. Here are the essential differences. MailerLite Vs MailChimp
The lifeblood of any online business isn't website design, content creation, or even traffic: it's lead generation.
If you're struggling to generate leads, or if you would simply like to generate more of them, here are 11 tactics you can implement immediately.
To help you get off to a great start here is a list of the 5 most frequently asked questions about small business email marketing.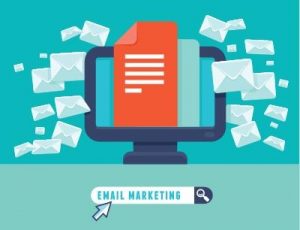 Need some email design inspiration? Every month I go through my inbox and find the best-designed emails that I received that month. This month features 23 emails, including emails from Moo, Strava and Yummly.
A Newsletter can be a monetization asset just like your website or better. Learn 22 tips that will make you money from your mailing list.
List building is very important if you want to make most out of your email marketing efforts. In this blog post, you will learn how to grow your list in 5 easy steps.