Story Category: Content Marketing
Looking for some social media stats to use for your strategy or in your next presentation? You will find what you need in the list below — updated to December 2015.
Improve your mobile traffic monetization by using pagination. It works. Here's why and how you should use it
One of the most challenging aspects of running an internet home business is creating high quality content on a regular basis for your website.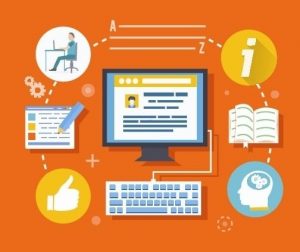 A long time ago (in a galaxy not so far away) people started their mornings with coffee and a newspaper. Often, the coffee was easier to digest than the plethora of irrelevant content in the paper. Fortunately for us, we no longer live in times of generic day old content on dead tree pulp. Publishers, rejoice!
In today's era of fast-paced information and short attention spans,  B2B firms and marketers that overlook videos may soon be left in the dirt.
Learn the basics behind creating an effective content marketing program in just 6 minutes- the advantages, tools and audience responses.
Whether it's your time or someone else's, each hour is valuable.
Spending those hours in the most productive way possible isn't just lucrative.
And what better way to maximize your productivity than by repurposing the material that takes so much time to create?
Your content.
Reading something online is much different from reading it in print. For instance, the screen often causes concentration issues, especially if there are bright images, flashing banners, and other distractions on the web page. Here are fifteen best practices to ensure your content will do its job.
Can we talk about Xmas yet? Get your content marketing strategy in gear for the holidays with 10 tips that will put you in the nice column with your boss.
Grammarly Premium helps me publish clearer and better articles in less time as a freelance writer and blogger.