Sometimes you just get stuck trying to come up with a great headline that will make your visitors go "Wow! I must read that!" and hook them to the post, start to finish.
Blog idea generators help because they take the burden of getting started off your shoulders, so all you have to do is grab the prompts generators throw at you and rework them into great headlines that convert.
This post will list 15 tools and resources you can use.
Blog title confusion hits you surprisingly often – even after you finished writing your text. Learn about 5 tools that help you to find a headline.
In your business, knowing how to make the best out of each social channel (social networks, blogs, forums) is not enough – what you need is a method to continually harvest and analyze data from the channels you use to:
– Improve the way you interact with your follower base
– Enhance your efforts to attract more followers and interactions
– Use social factors and analytics data to boost blog following and engagement
This post tells you how to turn your social and blog data into useful ideas to boost engagement with your audience.
Once you really get into blogging you will discover there are a lot of advanced marketing and social media strategies for driving targeted traffic.
However driving traffic alone is definitely NOT the name of the game!
In this post, you can discover which are five effective ways to improve your blog!
Images are a part of any good website. Blocks of text are hideous and, unless you're writing for an academic journal, are a turnoff to anyone with eyes.
Here are some tips for taking high-quality images for your website.
Are you a creative person with a passion for making things?
Creative people who are into crafts and DIY tend to have traits that are perfect for creating and maintaining a successful blog.
In this post, I have covered four great ways to improve the virality of your blog posts or in other words to make them more shareable on the social networks.
Save up to 25% buying WP Themes from Teslathemes using this Teslathemes coupon code. The discount code is evergreen!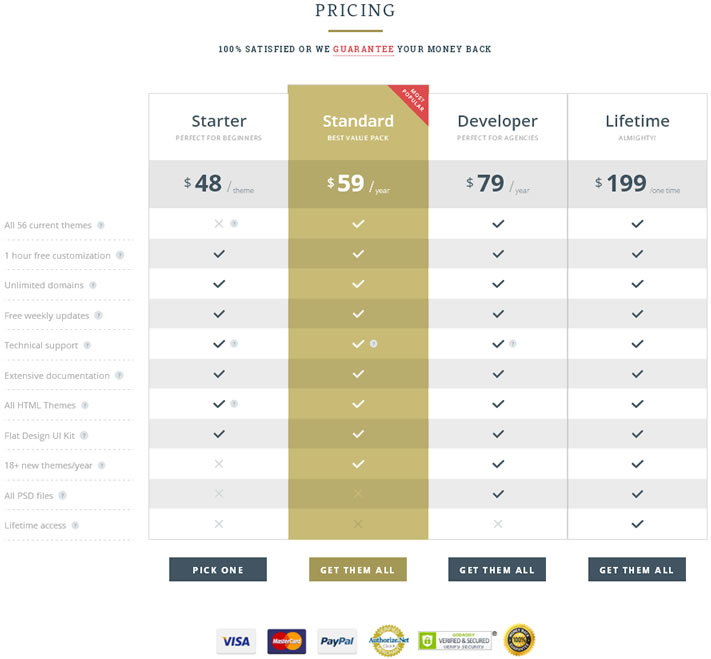 Success in online content monetization is a long, hard struggle. It is known. And the net is dark and full of obstacles on your way to profiting online. But each publisher is different, just as every GoT house is different. So how would each Great House of The Seven Kingdoms approach online content monetization? And what would their tactics be?
Domain name prices are on the rise.
If you, like me, run multiple blogs on different domains, you may want to go for cheaper options or to rethink the number of domains you own, perhaps by cutting some of the extras – you know, those services and domains that don't result in a consistent ROI or never get enough traffic.