Erik Emanuelli Profile
Story Submitted
Does your online shop have a blog?
Blogging is great for your e-commerce business. The only tricky part is figuring out what to blog about.
Advanced planning can help you out, and I really believe in the power of planning your content.
Here a few ideas to get started.
You hear about it all the time on TV news, print magazines, and online articles … a new breach, a new attack, a new threat, a new vulnerability.
So, what is SQL and why is it so vulnerable to attack?
To save you and your company from an equally costly breach, there are five best practices you should implement immediately:
(1) authenticate outside of the SQL itself,
(2) remove unnecessary users,
(3) limit privileges,
(4) monitor failed login attempts;
(5) disable unused features or browser services.
After you launch a new website, you need to find a way to make it visible on the web.
How?
With patience, and with the right marketing tools.
Many bloggers dream of making decent money by blogging while they simultaneously travel around the world.
There is no denying it: It's a fun thing to do.
Armed with these 21 productivity tips, I'm confident that you'll have no trouble at all striking the perfect balance between work and play, maximizing your productivity while still enjoying all of the experiences travel has to offer.
The following article is made especially for bloggers.
The next paragraphs will go through some bad habits that should be avoided if you want to gain recognition among your readers and reach success (whatever success means to you).
Many important things that happen in our lives these days involve the internet in some form or the other. Even some of the traditionally offline professions have moved to the online, in order to reach new audiences and explore new opportunities. One of such areas … writing, and particularly, professional and hobby writers alike.
So, if you're a writer or a prolific blogger, WordPress can help! All you need are some tailor-made WordPress themes for writers. To make it easier on you, CodeinWP blog prepared a list of the best looking and best performing WordPress themes for writers.
How do we decide if a web host is good?
Do bandwidth and disk storage features still matter these days?
Which type of hosting service should you go with?
This post gets these questions answered with the following 15-point checklist and help you pick the right hosting service.
Here's one for you: Where do you usually go if you want to discover some cool new WordPress-related tools?
Google works well, clearly. So does WordPress.org if you're looking for plugins.
Last but not least, various list posts on your favorite WordPress blogs are a great source of inspiration too. I guess the number of times I got a good plugin or tool recommendation from a list article goes in the hundreds…
But there's also a different way to discover cool WordPress-related tools.
Just like you're seeing in the headline, it's Product Hunt.
If you are reading this post, I'm sure you know how important is to create a mailing list to retain the loyalty of your blog users. It's essential to weave a deeper relationship with your subscribers, communicate and get to know them better.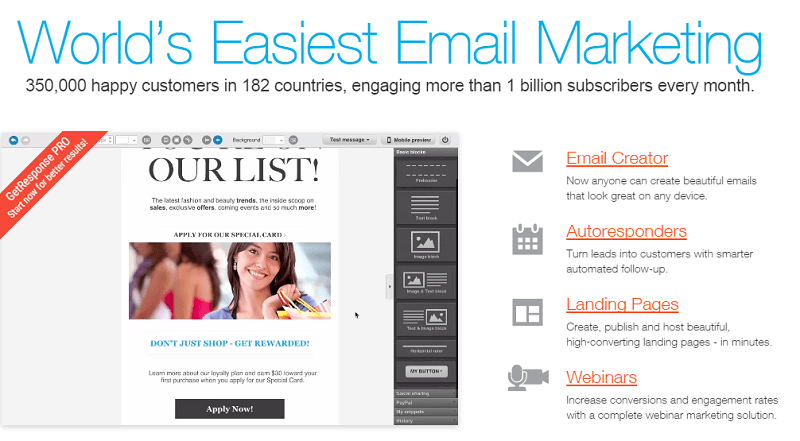 Are you good at spotting innovation within your industry, or are you constantly playing catch-up?
These four ideas are poised to transform their respective industries and are worth watching in 2016.